Tech
Overlay Ads Can Help You Make Money On Facebook Reels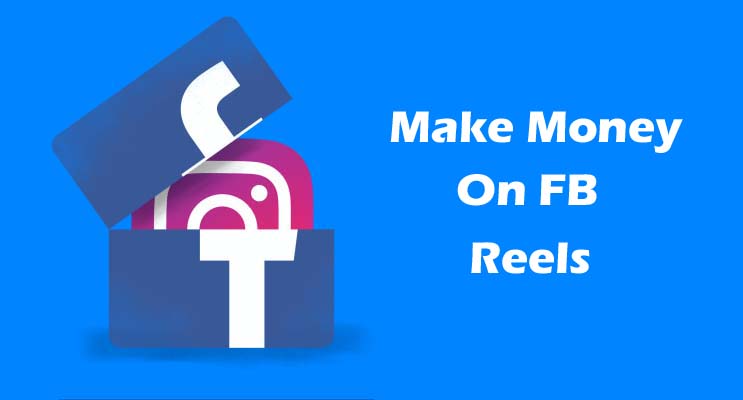 Facebook is adding Reels content to its ad monetization platform. Discover the new overlay ad formats that are now available to content providers. Facebook is experimenting with overlay advertisements to monetize its video platform, giving users another avenue to sell their content. The commercialization of reels will be phased in over time. Almost all countries that now have in-stream ad programmes will be able to use overlay advertising by mid-March. Let's get into the details.
Explained: Overlay Ads in Reels
This is a brand-new ad format that Facebook is experimenting with. There will be two types of overlay advertising available:
In a transparent version, both ad formats will stack on top of Facebook reels. This means that viewers will be able to continue watching their favourite content providers while being quietly exposed to adverts that are relevant to them.
The overlay will be placed differently depending on the format selected. These will show at the bottom of a Facebook reel for banner ads. The video developer can pick where the overlay appears in the reel in the sticker advertisements format.
Eligibility For Using Overlay Ads On FaceBook Reels To Make Money
This new ad format test is not yet open to the general public. If you are now part of the in-stream advertisements monetization programme for Facebook, you are automatically eligible to start using Overlay ads. There is no need to opt into this functionality. If you're not sure if you qualify for in-stream monetization, Facebook provides a page where you can find out and sign up.
In the coming months, Facebook plans to broaden its eligibility for in-stream ads, giving content creators more options. You'll get a cut of the advertising money if you incorporate overlay ads in your reel. The actual sum is not specified by Facebook.
How To Begin Using Overlay Ads
You'll be automatically opted into the banner ad format based on your eligibility for the in-stream advertisements monetization scheme. This does not, however, imply that an advertisement will appear on every loop. The ability to show banner advertisements in your reels is contingent on a variety of circumstances, including:
Advertiser targeting settings
Value of the ad for the viewers
By going to the Meta Creator Studio, you can opt out of having banner advertisements in your reels. There are a few procedures to follow in order to add sticker adverts to your reels.
1:- On the right-hand side of the menu panel, tap "Stickers" (after adding your creative to the reel)
2:- Below the Stickers tab, tap "Ad."
3:- Select "Add Sticker Ad" from the drop-down menu.
4:- Adjust the position of the sticker ad frame in your reel to suit your needs.
While you can choose the ad's location, you don't get to choose which ad will appear. Facebook will show an ad that is tailored to the specific user who is seeing your content. Keep in mind that, like banner advertisements, sticker ads will not always be shown for every reel, even if you want to show them.
What Are The Benefits Of Overlay Ads?
Facebook has set aside $1 billion to spend in content creators. It's possible to build a long-term company on Facebook by using tools like overlay advertisements on reels. It takes time and money to create content. As a member of the ad monetization programme, you will receive a piece of the ad revenue, allowing you to devote more time to developing high-quality content for the Meta platform.
Humbly Request To All Visitors!
If you found above both downloading link expired or broken then please must inform admin by fill this Contact Us! Form