News
Everything You Need To Know About IIT JEE 2021.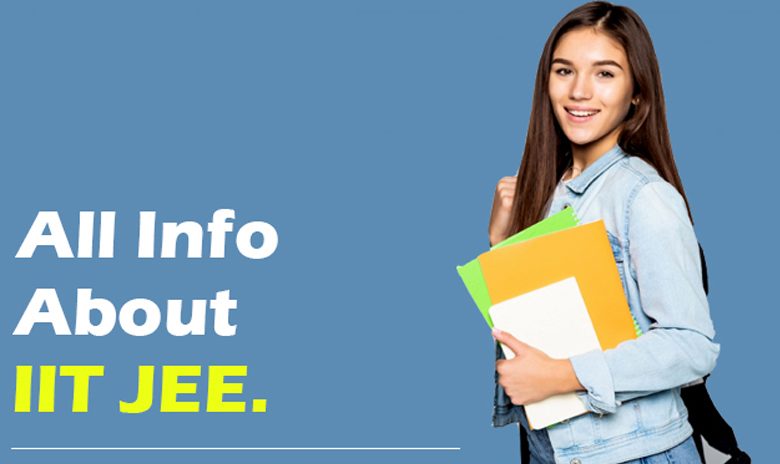 What is IIT JEE Exam
The Indian Institutes of Technology (IITs) are India's most famous engineering and technology institutes, offering internationally acknowledged engineering and technological education. IITs have built a world-class educational foundation that is actively sustained by outstanding teaching and internationally acknowledged research, as well as excellent infrastructure and the best available minds, over the years. IIT graduates hold important roles in India and overseas. There are currently twenty-three IITs in India.
Students who graduate from the IITs are distinguished for their professional accomplishments. IITians are always at the top of the list when it comes to securing admissions to the world's most prominent universities or finding work in any reputable organisation.
What is IIT JEE Exam
JEE Main and JEE Advanced are two stages of the IIT JEE, which is a national level engineering entrance exam. JEE Main is a screening exam that determines who will be qualified to take JEE Advanced, which is the final exam that determines who will be admitted to elite IITs. The Joint Entrance Examination (JEE) is held every year by the IITs to choose applicants for the 4-year B.Tech, B.Pharm, 5-year B.Arch, Integrated M.Sc., and M.Tech programmes.
Pattern of the IIT JEE Main and Advanced
JEE Main is a beginner's exam with a low difficulty level. It is made up of two papers. The Paper 1 is required for admission to NITs, IIITs, CFTIs, and other notable universities' Undergraduate Engineering Programs. It also serves as an eligibility test for JEE Advanced, which is held for IIT admissions. The Paper 2 is used to determine eligibility for admission to B. Arch. and B. Planning courses.
Currently, the IIT JEE is a single-stage objective type examination comprising of two three-hour examinations to measure applicants' comprehension and analytical skills. Physics, Chemistry, and Mathematics will be divided into three portions in both Paper-1 and Paper-2.
Eligibility for the IIT JEE Main and Advanced
Eligibility for the IIT JEE Main
Candidates in the general category must have received at least 75% in the Std. XII board exam (with Mathematics, Physics, Chemistry, Biology, or Biotechnology as obligatory subjects) or an equivalent qualifying exam.
Eligibility for the IIT JEE Advanced
Candidate must be among the top 2,50,000 students (including reserve category students) who pass JEE Main – Paper 1.
New Selection Process of the IIT JEE Main and Advanced
Admission to IITs, NITs, and IIITs is based on a single entrance exam.
The new JEE will have two tests: a Main Test and an Advanced Test, both of which will assess problem-solving skills in the basic science topics of physics, chemistry, and mathematics. Both tests will last three hours apiece.
Only the top 1,50,000 students (from all categories) will be eligible to sit for the JEE (Advanced) exam, which would rank candidates for admissions to IITs, if they are in the top 20% of their respective boards' high scorers in class XII.
Because the Std. XII Board grades are given such weight in the aforementioned selection pattern, it is critical that every student prepares well not just for the proposed JEE, but also for Std. XII.
Recommended Books for IIT JEE Main and Advanced Preparation
Recommended Books for IIT JEE Physics
NCERT Physics – Class 11 and 12
Concepts of Physics (Vol 1 & 2) – H.C. Verma (Highly Recommended)
Understanding Physics Series (5 books) – D.C. Pandey
Problems in General Physics – I.E. Irodov (Arihant Publications)
Recommended Books for IIT JEE Mathematics
Course in Mathematics for IIT-JEE – Tata McGraw Hill
Mathematics for Class 11 and 12 – R.D. Sharma
Coordinate Geometry for IIT-JEE – S.K. Goyal
Differential Calculus for IIT-JEE – Amit Agarwal
Recommended Books for IIT JEE Chemistry
NCERT Chemistry – Class 11 and 12
Organic Chemistry and Inorganic Chemistry – O.P. Tandon
Organic Chemistry – Jagdamba Singh
Strategies and Tips to Crack IIT JEE Main and Advanced
Begin with the NCERT books.
Possess a curious mind.
Use the Multiple Solution Technique to solve the problem.
Wisely revise
Organize your time effectively.
Selecting the Best Reference Books
Practice with Mock Exams
Humbly Request To All Visitors!
If you found above both downloading link expired or broken then please must inform admin by fill this Contact Us! Form