Tech
How To Delete Your Instagram ID And Account Temporarily Or Permanently In 2022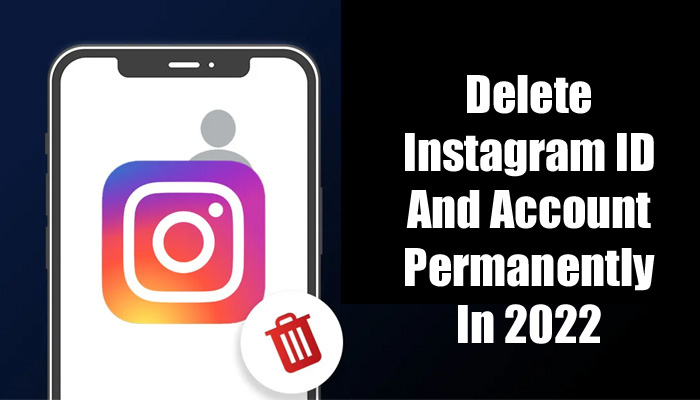 The notion of a digital detox is growing in popularity, and social networking apps in particular are drawing criticism for consuming too much of their users' time. In fact, Facebook's own study reveals Instagram causes negative body image concerns among young girls, so it's not just that social media apps are time wasters! There is a request to remove or deactivate Instagram accounts since these problems occasionally arise. While all of your data and your profile are still kept on file with the corporation, deactivating your Instagram ID is a temporary way to remove the app from your phone.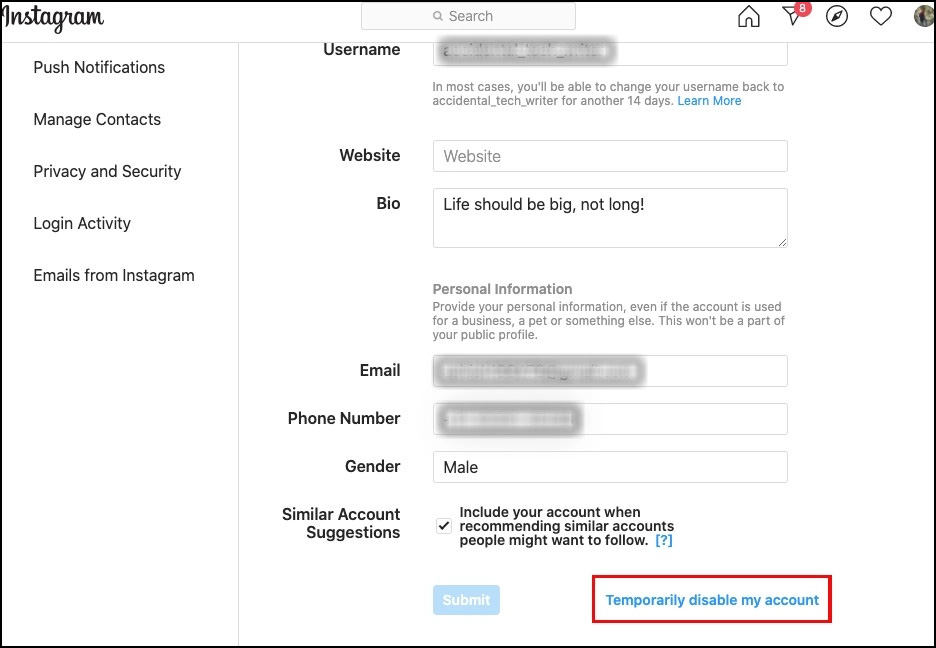 Using a desktop or mobile browser, go to https://www.instagram.com and log in using the Instagram ID you want to deactivate.
Select Profile by tapping or clicking the profile icon in the top-right corner.
On the next screen, choose Edit Profile, then scroll down until you find Temporarily disable my account as an option.
Instagram will display a screen with a drop-down choice next to Why are you disabling your account when you hit the disable button. You must select an option from the menu before entering your password again. Created a second account, Can't find people to follow, Worried about my data, Just need a break, Privacy concerns, Too busy/too distracting, and Want to remove something are among the choices in the drop-down box. If you don't want to state the reason for your temporary deactivation, select the Something else option.
To temporarily disable your account and discontinue using the service, tap or click the Temporarily Disable Account option on your phone or computer.
You've been successful in temporarily removing Instagram ID once you've completed all the procedures. All of your data will be available if you decide to return to the social media app in the future. Simply checking back in with your login ID and password will revive it. Your profile, pictures, comments, and likes will be hidden from other Instagram users until the account is enabled again. The last restriction is that you can only deactivate your Instagram account once each week.
You can erase your Instagram account and all associated data for a more long-term fix. Again, a web browser can be used to accomplish this rather than the Instagram app. The steps are as follows: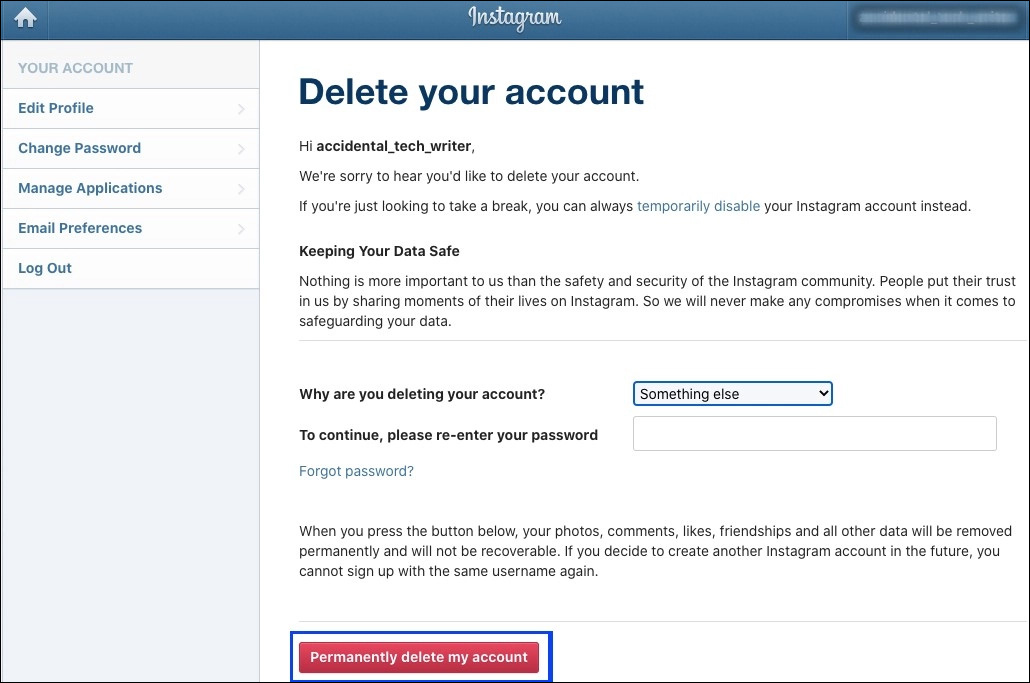 Go to the Delete Your Account page on the desktop or mobile site and log in to delete your Instagram account.
Choose the choices under Why are you cancelling your account from the drop-down menu. The options, including Too many advertisements, Privacy concerns, and others, are essentially the same as those you have when you deactivate Instagram accounts. I am worried about my data. Second account created, difficulty getting started, need to remove something, and inability to locate followers.
Type in the password, then click that Select the option to permanently delete my account at the bottom of the screen.
All of your Instagram.com photographs, comments, likes, and followers will be permanently deleted if you decide to go through with the process. You will still have access to the service for another 30 days, but nobody else will be able to see any of your images, likes, follows, comments, etc. Your data may be stored on the servers of Meta, Facebook, and Instagram for up to 90 days in a backup server, but you won't have access to it after Day 31 of permanently deleting your Instagram account.
Before Deleting Your Account, Learn How To Download Your Instagram Data.
All of your data, including images, videos, followers, and other items, will be deleted when an Instagram account is deleted (at least permanently). Additionally, there is no way to get them back. So, if you want to delete your Instagram account but keep your photos and posts, we suggest creating a data backup first. If you don't know how to download your Instagram data before deleting your account, follow the instructions below.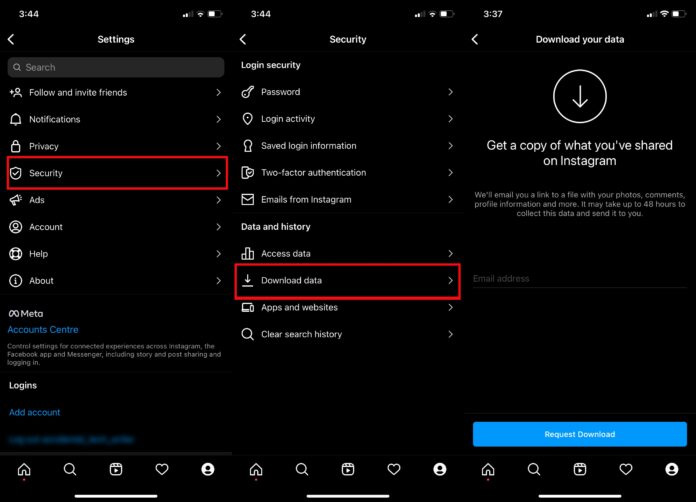 Open the Instagram app. If you're on a computer, go to Instagram.com.
If you haven't already, log in and select the profile icon.
Select Settings from the hamburger menu by selecting it.
Use the search box or look for Download Data, which is typically located under Security.
A button labelled "Request Download" can be found under Download Data.
Before cancelling your account, click the button to download all of your Instagram data.
Within 48 hours of making the request to download Instagram data, you will receive an email including a link to a file containing all of your photographs, comments, profile details, and more. So, using the desktop or mobile website, you can extract data and temporarily deactivate or completely remove Instagram accounts. We sincerely hope that this step-by-step tutorial enables you to eliminate the distractions that this app is infamous for!
Humbly Request To All Visitors!
If you found above both downloading link expired or broken then please must inform admin by fill this Contact Us! Form