Tech
How to Delete a Google Account: Gmail Account from an Android Phone?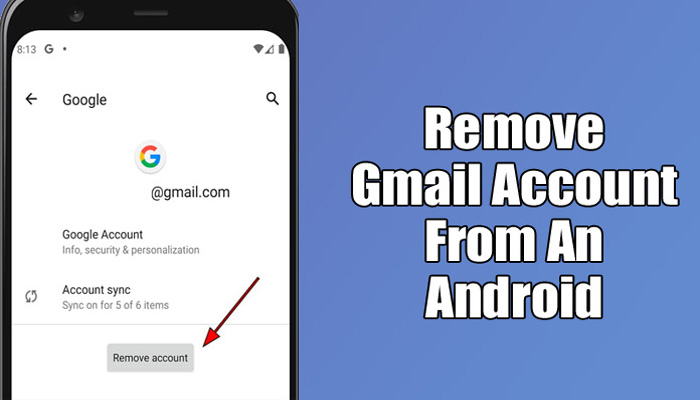 We've all gone through the time where we use our Android smartphone to sign into various Google accounts. But soon enough, everything becomes crowded as you are inundated with emails from numerous accounts at once. As the accounts sync in the background, this drains your battery as well. So, closing the loop on the undesirable Google account is the best course of action here. Your life will be easier if you get rid of the ones you don't need. But how will you go about it? This post will provide a quick tutorial on how to remove a Gmail account from an Android smartphone. So without further ado, let's get going.
How to Delete Google Account from an Android Mobile Phone?
Any Android smartphone may effortlessly remove a Gmail account. However, it's crucial to keep in mind that all of your information will be erased from the Android smartphone if you destroy the Google account you used to sign in. Following that, the following instructions will show you how to delete Google accounts from your Android smartphone:
Navigate to the Accounts area after opening Settings.
Find the Google account you wish to delete using a search, then press on it.
An option to delete the account will be available.
You'll need to enter your phone's pattern, PIN, or password if this is the sole Google Account on the device for security reasons. To remove it from your Android smartphone, tap on it.
What Happens If You Remove Your Gmail Account From Your Android Phone?
When you delete a Google account from your Android smartphone, that device will no longer have access to the account. By just logging into your Google account on your Android phone, you can recover it later. It's crucial to remember that all the information on your phone will be lost if you delete the account. As a result, you won't be able to access information like emails, contacts, settings, app data, and more that was synchronised with the account. Therefore, it is wise to make a backup of all your data before deleting an account from your smartphone.
How to Turn off Gmail Notifications on Android?
Therefore, if you fall into the category of people who simply don't want to be notified whenever fresh mail arrives, you can follow these instructions:
On your phone, launch the Gmail app and tap the hamburger menu in the top right corner.
Navigate to Settings and choose the email you wish to silence the notification for.
Tap on it after moving your cursor over the notification area. Three choices will be presented to you: All, high priority only, and None. Then click Ok after selecting None from the list.
You won't receive any notifications from the chosen Google account using this.
Humbly Request To All Visitors!
If you found above both downloading link expired or broken then please must inform admin by fill this Contact Us! Form