Tech
How To Clear Out Your Gmail By Removing A Lot Of Emails?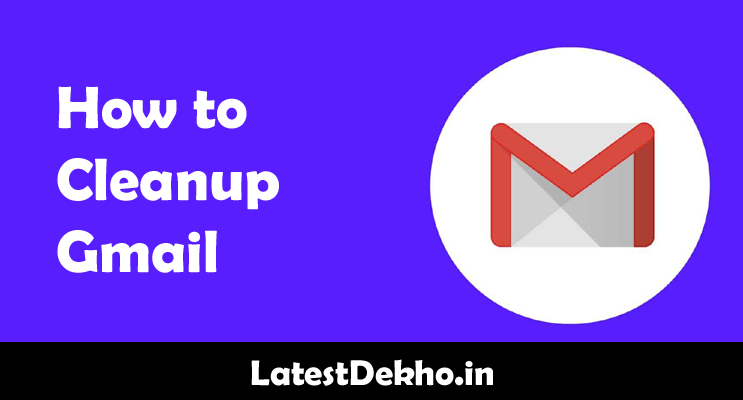 All you need to do on Gmail is wipe out the majority of social and promotional emails that are just sitting there.
On Gmail, select "Select all" and then "Select all conversations" to delete every email.
Use your search box to get all read, unread, emails from particular senders for mass deletion, social/promotional/other purposes, etc.
If you unintentionally delete an email, you have 30 days to retrieve it from the Trash bin.
Emails filed in your Social or Promotions tabs, which frequently accumulate or get unread, can benefit from mass deletion. Additionally, there are shortcuts for removing all read, unread, and emails from particular senders. Here's the complete process.
How To Remove Every Email In Gmail That Has Been Read Or Unread?
Open your Gmail account and log in.
Type label:read or label:unread in the search box at the top of the screen to see all emails that have been read or unread, respectively.
Select all by checking the box next to the Refresh button. The current page's emails will all be selected by this (50 emails). Additionally, click Select all discussions to bulk delete all emails in this category (not just those on the first page).
Next, select the trash can-shaped Delete symbol located at the top.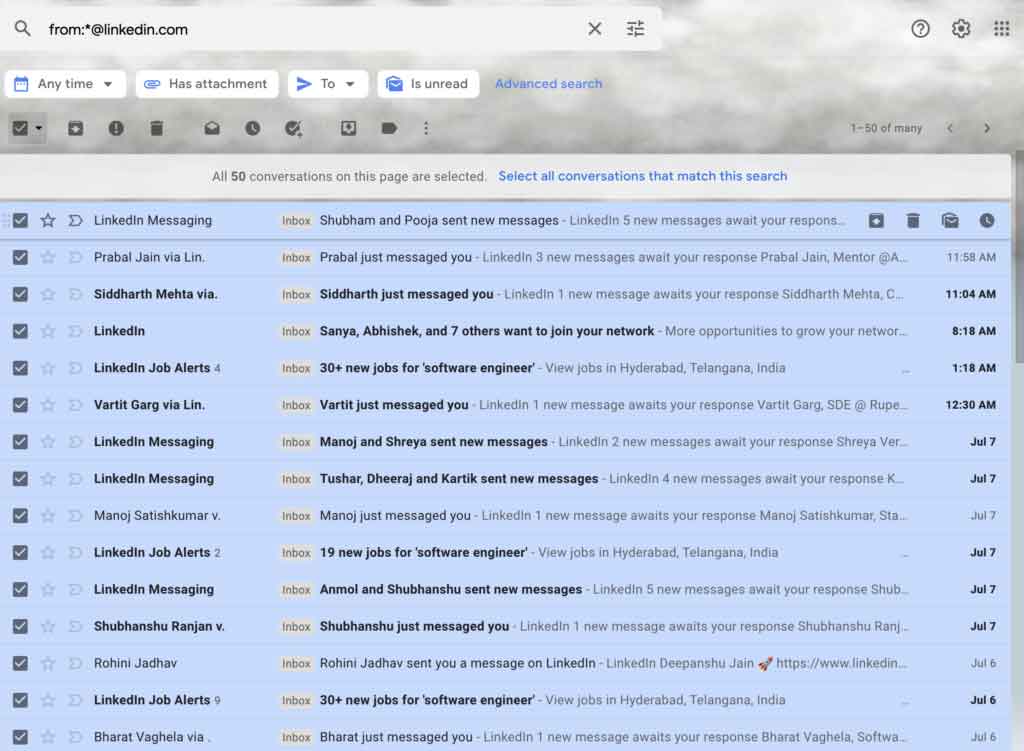 Quick tip: Use the search bar to enter from:username label:read (where "username" is the sender's email address) and then proceed as described above to remove all read emails from a particular sender.
How To Remove Promotions From Gmail
Emails sent to consumers by businesses or organisations with the main objective of selling things are referred to as promotional emails. To keep these emails from clogging up your main inbox, they are automatically stored under the Promotions tab.
After making a purchase on a retailer's website or after subscribing to a blog's mailing list, you might receive promotional emails from those companies.
Open your Gmail account and log in. Above your list of emails at the top, select the Promotions option.
Select all by checking the box next to the Refresh button. This will pick out all of the page's promotional emails (50 emails). Select all discussions in Promotions to delete every email in this category.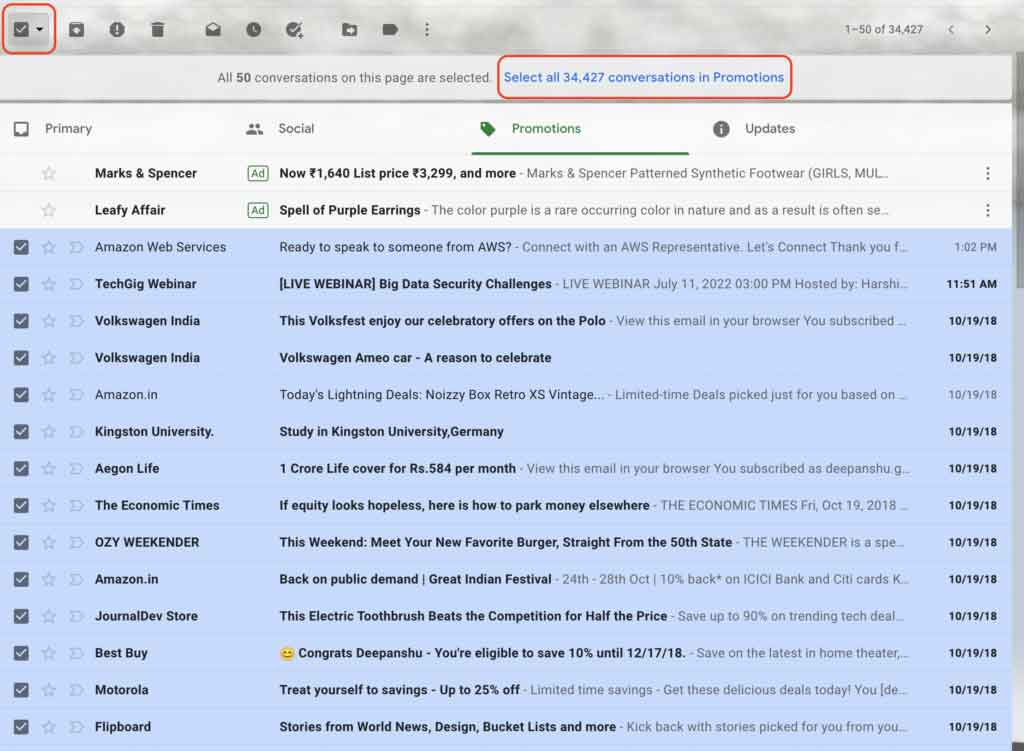 Humbly Request To All Visitors!
If you found above both downloading link expired or broken then please must inform admin by fill this Contact Us! Form