Tech
In India, How Do You Apply For A Passport? Take A Look At This.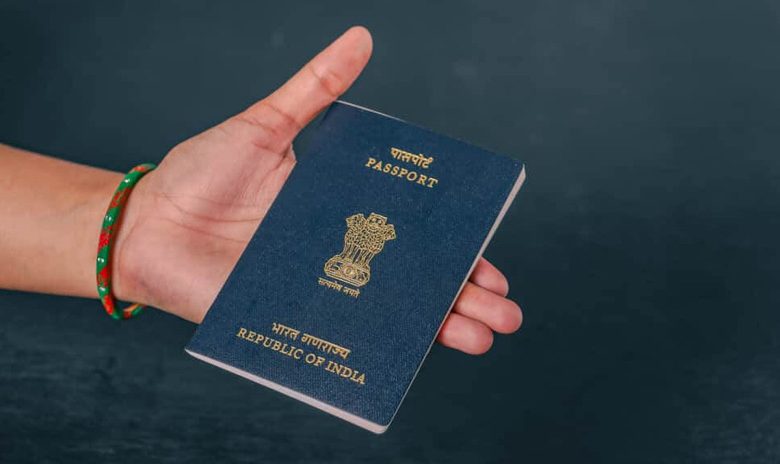 A passport is a travel document that is granted by the government of a country to its inhabitants. A passport's primary function is to allow its holder to travel across borders. A passport is one of the most important documents for any Indian person, as it serves as both identification and a means of international travel. It allows the possessor to travel internationally and acts as proof of Indian citizenship in any country.
Eligibility Or Age Limit To Apply For Passport Application
Citizens of India who are 18 years or older are able to apply for a passport. However, in the case of minors, the passport's validity is limited to five years or until they reach the age of eighteen. Minors between the ages of 15 and 18 can apply for a passport with a 10-year validity or one that is valid until they reach the age of 18.
The Following Is A List Of Crucial Documents That Must Be Submitted With A Passport Application.
In order to apply for a passport in India, the applicant must provide a number of crucial papers. The following is a list of necessary documents that must be submitted in order to obtain a new Indian passport.
– Identity proof, such as an Aadhaar card, a voter ID card from an election, or any other valid photo ID card.
– Proof of age, birth certificate, high school diploma, etc.
– Aadhaar card, PAN card, and driver's licence
– Proof of address, such as a utility bill, water bill, gas bill, or cell phone bill.
– A photo passbook for keeping track of a bank account.
– Tenancy agreement (if applicable)
All passport applications are now processed online by the Ministry of External Affairs. So, if you want to apply for a new passport, you'll have to fill out an online application. The steps to do so are outlined below.
How To Apply For A Passport Online In India
Step 1: Go to passportindia.gov.in, which is the official website of Passport Seva.
Step 2: If you already have an account, you can log in with your previous username and password. You must, however, register and create a new account if you are a first-time user.
Step 3: On the home page, under the 'New User' button, click 'Register Now.'
Step 4: After that, click on 'Register' and enter your user ID and password, as well as the captcha code for verification.
Step 5: Use the registered login ID to access the Passport Seva Online Portal.
Step 6: After logging in, select an option from the drop-down menu and click the 'Fresh passport/passport reissue' button.
Step 7: Carefully complete the application form's essential fields and submit by clicking the 'Upload e-form' link.
Step 8: To arrange an appointment, go to the 'View Saved/submitted Application' screen and click the 'Pay and Schedule Appointment' option.
Step 9: Finally, to print the application receipt, click the 'Print Application Receipt' link. The application reference number or appointment number is printed on the receipt and should be kept safe for future reference.
After completing the application and payment process, you must appear at the Passport Seva Kendra (PSK)/ Regional Passport Office (RPO) on the scheduled date and time, accompanied by all original papers for verification.
Note: When applying for a fresh issuance category, you must ensure that you have never previously held a passport of the applied category, such as a diplomatic, official, or ordinary passport.
Humbly Request To All Visitors!
If you found above both downloading link expired or broken then please must inform admin by fill this Contact Us! Form