News
Flipkart Introduces A 'sell Back Program' In India; Here's How To Get Cash For Your Old Phone
In India, Flipkart has established a much-needed "Sell Back Program" that allows smartphone owners to quickly sell their gadgets. The Walmart-backed e-commerce giant introduced the scheme in the country to assist individuals sell any smartphone, regardless of brand, and to minimise the amount of e-waste generated by used devices. Here's how to use Flipkart's new Sell Back Program to sell your smartphone.
Flipkart Has Announced A "Sell Back Program" In India
According to a press release from Flipkart, the scheme allows consumers to sell their smartphones on the site, whether they are Apple or Lava devices, and receive Flipkart Electric Gift Vouchers in exchange. The gift coupons can then be used to buy any goods on the e-commerce platform, or they can be used to deduct the amount of the voucher from the price of a specific product. The Sell Back Program, according to Flipkart, is available for any smartphone model, whether purchased from Flipkart or not.
Flipkart's new Sell Back Program in India was launched following the business's recent acquisition of Yaantra, a re-commerce company. It is a company that specialises on recommerce and gives clients with access to high-quality refurbished cellphones.
According to Flipkart, only 20 million (approximately) used cellphones in India reach the refurbished market, according to an IDC report. Almost 85% of used smartphones end up in the trash, contributing to the growing amount of e-waste in the environment. This service aims to address this issue by providing customers with a secure venue to sell their devices and receive the appropriate buy-back value.
On Flipkart, How Can You Sell Your Old Used Smartphone?
Now, follow the procedures below to take advantage of the new Flipkart Sell Back Program. Before we go any further, it's worth noting that the programme is only available on the Flipkart iOS and Android apps right now. To use this function, we recommend that you download or update the Flipkart app on your smartphone. Let's get started on the steps now that it's out of the way.
On your smartphone, open the Flipkart app. In the bottom navigation bar, tap the drawer symbol in the middle. Here you'll find a new "Sell Back" option.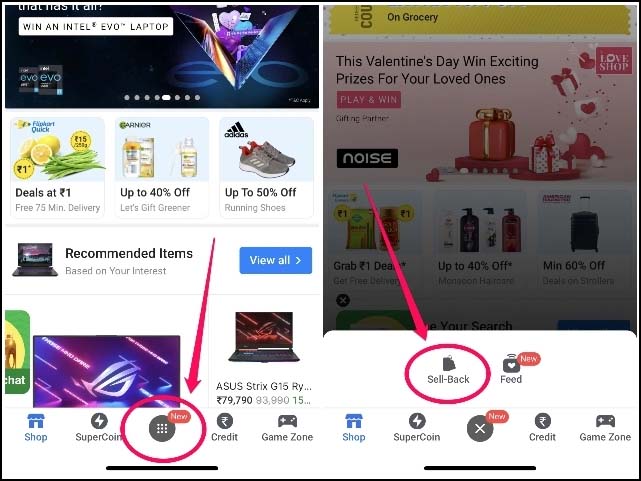 To begin the procedure, press it to open the "Sell Back Program" screen on your device and select the "Sell Now" option (any of them).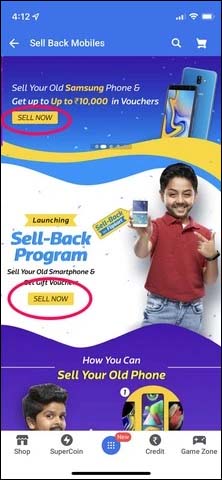 Now you must tell the phone's brand, IMEI number, and whether or not it switches on for verification in order to answer the three questions.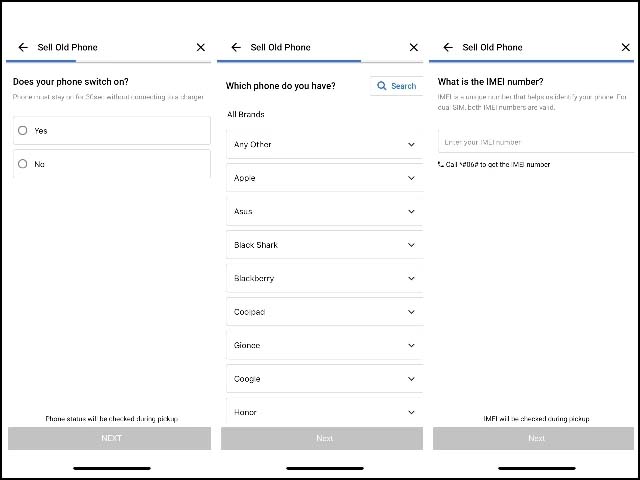 Choose your preferred location and accept the terms and conditions. The worth of your used smartphone will be displayed at the top.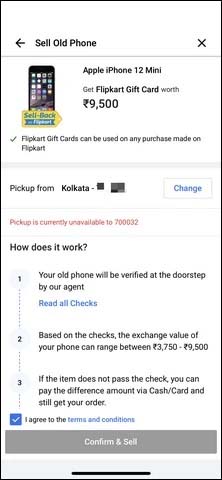 Note: The programme was not available at my location in Kolkata at the time of writing this post.
Wait for a Flipkart representative to come pick up your phone. It should be picked up within 48 hours, and the coupon should be issued within a few hours of confirmation.
This manner, you can easily sell your old smartphone on Flipkart and use the proceeds to purchase a new smartphone or any other Flipkart goods.
In the cities of Delhi, Kolkata, and Patna, the Flipkart Sell Back Program is now available in 1,700 pin codes. However, as previously said, it was not available at the time of writing at my location. We anticipate that it will soon reach these and other cities.
In addition, the business stated that later this year it will expand the Sell Back Program to include other product categories. As a result, you may soon be able to sell used electronic devices on Flipkart, such as old headphones, Bluetooth speakers, or other accessories.
Humbly Request To All Visitors!
If you found above both downloading link expired or broken then please must inform admin by fill this Contact Us! Form