News
Covid-19 Vaccination: How to Fix Vaccine Certificate Errors or 'Verify' Vaccine Certificate Authenticity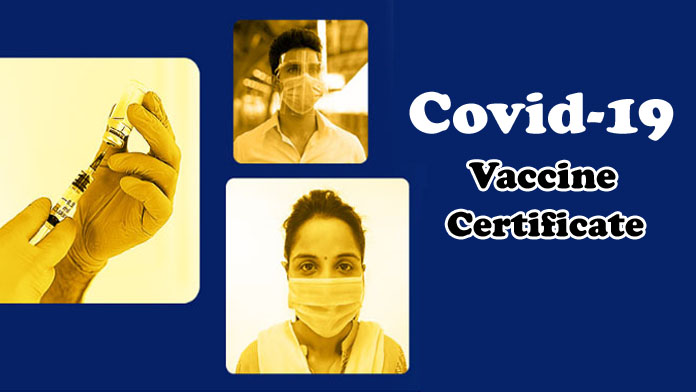 CoWIN now allows you to repair vaccination certificate mistakes. Because the platform only allows you to amend the certification once, you must carefully include all of your details because you will not be given a second chance to correct any errors. One can also check the authenticity of their immunization certificate, which is required for travel and allows admission to a variety of locations.
"If unintended errors have come in, you can now make revisions to your name, year of birth, and gender on your CoWIN vaccination certificates," the Aarogya Setu's official handle tweeted. You can change your name, gender, photo ID number, and date of birth on the site. You can also make changes to the information on your family members' immunization certificates.
How To Correct Errors In Vaccine Certificate?
Step 1:- Sign in at cowin.gov.in using your registered mobile number.
Step 2:- The app will reveal your account data after you validate your phone number.
Step 3:- You'll see a button that says "Raise an Issue" here. Select the member's name by tapping this button.
Step 4:- Tap the "Correction in Certificate" box once more and correct the information by touching on the gender, name, and other boxes. Then hit the "Continue" button, followed by the "Submit" button.
How to check the authenticity of the vaccine certificate
Once you have been vaccinated, you receive a vaccination certificate which contains a safe QR code to protect you from falsification. The official CoWIN portal can check for the authentication of the certificate. This is how you can verify it.
Step 1:- Go to the site of CoWIN and click the Certificate Check button next to the FAQ button.
Step 2: Click the "QR scan code" button and you will be prompted by a notification to turn on your device's camera.
Step 3: Point the vaccine and scan camera to the QR code.
Step 4: On successful verification, if your certificate is not authentic, you will say either "Certificate Successfully verified" or "Certificate Unqualified."
Humbly Request To All Visitors!
If you found above both downloading link expired or broken then please must inform admin by fill this Contact Us! Form