Tech
What Are The Best Ways To Find Trending Youtube Video Topics?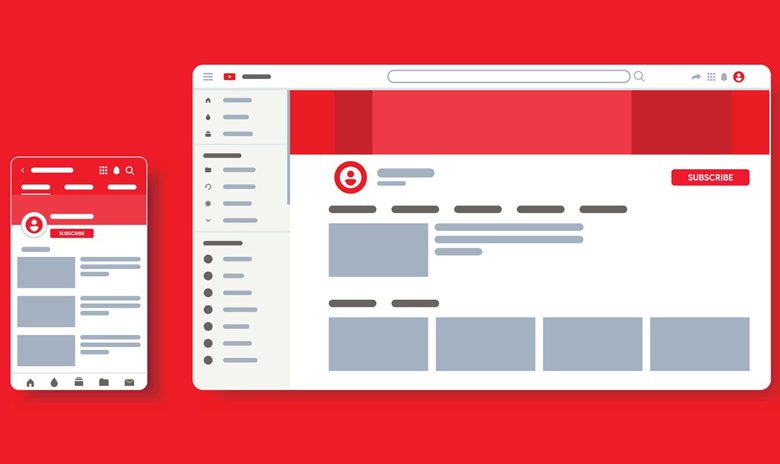 1. How Do You Find Popular YouTube Topics?
If you're new to YouTube, you'll need to brainstorm some good YouTube ideas. These concepts must be related to your passions, such as what do you enjoy doing? So, what exactly do you do? Which of the following skills do you excel at? You must examine yourself and your passions. Also, if it is connected to your business, your aims. Your YouTube channel concept must be unique and entertaining enough to pique the interest of viewers. Maintaining a YouTube account for your business is an underutilised yet powerful tool for reaching out to your target audience. To get started in this industry, you'll need to have a basic understanding of current video trends, develop specialty tactics, and learn how to optimise your content for video platforms.
2. Youtube's Most Popular Topics
We reviewed the finest popular YouTube video ideas for beginners in this blog. But first, have a look at the list below to get a sense of the most popular YouTube channels.
Fashion Channel: People want to listen to valuable fashion advice, and new fashion trends usually attract crowds. If you're passionate about fashion and know a lot about it, you can establish a fashion channel on YouTube.
Gaming Channel: Starting a game channel on YouTube is a fun and profitable idea if you enjoy gaming.
Business Channel: This isn't a popular idea, but if you're an entrepreneur looking to promote your products, you can create a YouTube business channel. On such channel, you can show videos of your products, testimonials, or other event videos.
Fitness and Sports Channel: This is a great way to get started with a YouTube channel. People like to be fit and active, therefore if you're into fitness or can do yoga or other sports activities, you can create a fitness or sports YouTube channel.
Music Channel: You can start a YouTube channel if you enjoy singing and want to teach songs to those who are interested.
TV and Movies Channel: You can establish a TV and Movies channel on YouTube if you enjoy sharing your thoughts about TV and movies with the audience and listening to other people's opinions about TV and movies.
3. What Is The Best Way To Find YouTube's Hottest Topics?
You can start your YouTube channel with any one of the above-mentioned small business ideas. Let's talk about how to uncover hot topics for the best YouTube channels now.
1. Google Trends
Google Trends, a free search analysis service, can help you figure out what's trending on YouTube. It is regarded as a useful research tool for market analysis, and if you thoroughly investigate it, you will find a wealth of useful information. This website can be used in two ways:
Find out what people are searching for:- You may find out what's hot in your area, then dig deeper into those hot themes to come up with a fresh business idea for your channel. You may also adjust the settings and monitor the progress of a topic on YouTube.
Topic-by-Topic Comparisons:- Assume you have a YouTube business concept to create a video that is comparable to an already popular video. In that instance, Google Trends can be used to compare comparable films and see how they stack up against one another.
Search for sub-topics:- If you already have a new company idea for the main topic, you can look for Subtopics utilising Google Trends. Then you'll be able to figure out what the audience thinks about a particular area.
2. Google Keyword Planner
You may utilise Google Keyword Planner to conduct keyword searches for your upcoming subjects, since it is considered the greatest searching tool for keyword searches. Under the two requirements listed below, this free Google Ads technology can be used.
Expert mode, not smart mode, is required for your account. This feature is not available in smart mode. This Google Ads account must be completely set up. You should establish a campaign in order to obtain billing information.
You can also put your campaign on hold if you don't want to spend any money. You will not be able to use the tool unless you do so. Google Keyword Planner is a tool that assists with keyword searches and provides useful information such as search traffic, historical statistics, and more.
3. TubeBuddy
TubeBuddy is a YouTube-approved extension that comes with a slew of useful tools for beginners looking to start a YouTube channel. You may use its keyword research features to double-check your terms and come up with useful fresh themes for your YouTube channel.
This feature is available in a free edition, but the possibilities are severely limited. The cost of this service starts at $9 a month and includes a variety of tools such as Bulk Processing Tools, Productivity Tools, Data and Research Tools, and Promotion Tools, among others. TubeBuddy, the free version of this feature, allows you to conduct keyword research. Despite the fact that this tool is limited for YouTube business ideas, it is still the most effective way to reach people who are interested in or looking for specific types of videos.
4. Keyword IO
The keyword IO functionality is available for free. You may use this function to search for keywords and come up with fresh business ideas for your YouTube channel by using this option. You must specify a geographic location as well as a search engine. The keyword recommendations will be generated alphabetically rather than in order of popularity.
However, for $29 per month, you may access a variety of sophisticated capabilities, such as CPC, search volume, and more, in the subscription edition. However, if you are a complete newbie, the free version will suffice. You may combine Google Trends with Keyword IO to have a deeper grasp of themes and determine which ones will be most effective.
5. Ahrefs
Ahrefs, which provides a comprehensive set of tools for SEO analysis and backlinks, can be used. This feature is expensive when compared to the other characteristics mentioned thus far. The monthly cost of Ahrefs' basic plan is $99 per month. For $7, you can try out the trial version. The following are some of Ahrefs' features for YouTube channel ideas for beginners:
Site Explorer: You can use paid and organic search to find the most profitable keywords. You can also use this tool to track backlinks.
Keywords Explorer: Explorer of Keywords: This function can be used to locate appropriate keywords for your topic, as well as to determine search traffic, ranking difficulty, and new ideas.
Content Explorer: With the aid of this tool, you can find out which contents have the most views.
You may utilise Ahrefs in conjunction with Google Trends to get the finest YouTube channel ideas for your channel.
4. YouTube's All-Time Hot Topics
Although the question of how to identify trending themes for YouTube videos might be daunting for newcomers, this list of the best all-time popular YouTube channel ideas will assist you in getting started.
Tech Channels- On a dedicated tech channel, talk about new devices, improvements, upcoming technologies, and much more. This genre will never run out of material.
Unboxing- It's a popular style among YouTube influencers, and it's a popular genre among people of all ages. Choose a niche that you are passionate about and get started.
Challenges- This is more of a pattern, as issues have progressed from minor to major. YouTube challenges are able to captivate consumers on a massive scale.
Pranks- For many years, pranks have been one of the most popular YouTube video ideas. Most pranks, from small to large, are usually entertaining.
Time lapse- People adore time-lapse videos, which range from transitions to day and night scenes. All you need is a high-resolution camera.
Q&A Video- It's a strategy to consider after your channel has gained some traction and a specific type of audience.
Rant- Nowadays, you can rave about any subject that bothers you or society. Keep it lighthearted and sensible to keep your audience interested.
Things To Do- This could include anything from tourist attractions to restaurants to adventurous activities. Choose your area of expertise and begin filming.
Life Hacks- If done correctly, this is a really helpful channel genre that might strike gold. Life hacks are really beneficial and will be among the most popular videos in 2021.
Top 10 or Best Of- If you have good research abilities, you might start with a simple video channel that includes a list of the top ten best in various industries.
5. Most Popular Topics On Youtube In 2021
Business Solutions
Collaboration Videos
Product Tutorials Idea
Makeup Challenge
Reaction Videos
Videography Trick Shots/Skills
Diet Plan
Song Cover
Political Satire/News Channels
Educational Channels
Music Channel
Unboxing Videos
Prank Videos
Rant Videos
Tips & Tricks
6. Key Takeaways
The finest small business idea for beginners is to start a YouTube channel with your expert skill. You can use any of the above-mentioned strategies and tools to figure out which YouTube video ideas for beginners are the most popular. Your audience will be drawn to highly interesting content, and you will receive more views as a result.
Humbly Request To All Visitors!
If you found above both downloading link expired or broken then please must inform admin by fill this Contact Us! Form