News
7 Special Instagram Features to Know in 2023!
We tend to frequent sites like Instagram and X pretty frequently, whether it's to make contacts or just pass the time. Social media has become somewhat integrated into our daily lives. With over 2 billion people enjoying Instagram, the former, a Meta product, has long been the market leader in image-based social networking. Having said that, it's fascinating to note that even while Instagram continues to be popular, its developers continue to add new features whenever they see fit. We'll try to compile a list of 7 such updates that every Instagram user should be aware of before utilizing the service in 2023.
What are Some of the Unique Instagram Features in 2023?
While Threads, a Twitter and Koo rival, is getting all the attention, we'll concentrate more on Instagram, the company's core offering. There have been a number of incremental updates recently that introduce special Instagram tools and features that make using the app a little bit more enjoyable.
1. Control Features for Users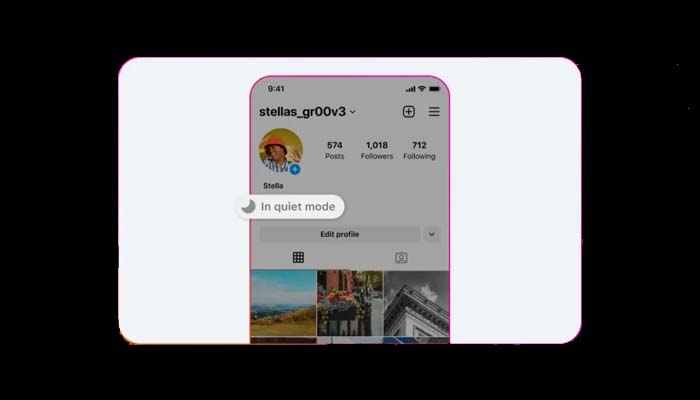 These control capabilities are really helpful, especially with new Instagram features appearing every few weeks. As part of the first significant upgrade, three new tools are being made available. The three options are Quiet Mode, Multi-Select for Content You Don't Care About, and Hidden Words to Recommendations. You may use these tools to regulate your app time and avoid the awful doomscrolling that affects us all.
Users of Quiet Mode can choose a specific day or week during which they do not want to receive notifications. If you choose the same, your phone will automatically reply to any texts you get to make sure the other person does not perceive it as something else.
As a result, you'll be able to spend less time using the app overall. As soon as Quiet Mode is turned off, the program will also display a summary of the alerts that were received during the selected time.
The user can choose to hide specific words from recommendations in the following functionality if they don't like them. From the prior paradigm, when one could only conceal DMs or comments on posts, this is a welcome improvement. You can now conceal a certain topic, and content related to that topic won't appear in your feed.
Additionally, users have the option to remove or hide numerous posts at once from their for-you page. Now it will be much simpler to delete content you do not like.
2. Paid Verification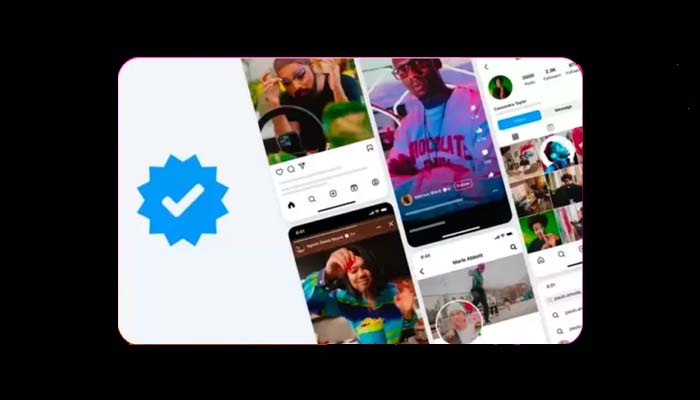 Instagram has made it simpler to become verified, giving users the choice to do so by paying Rs 699 on both Android and iOS. When compared to prices in other areas, this is a little bit less expensive. You must present a government-issued ID proof to authenticate your identity; after you have, a blue checkmark will appear on your account. Since people identify the verified tag with fame and success, it will be much simpler for aspiring influencers and users as a whole to find connections and contacts as a result.
3. GIF Replies for Commenting on Posts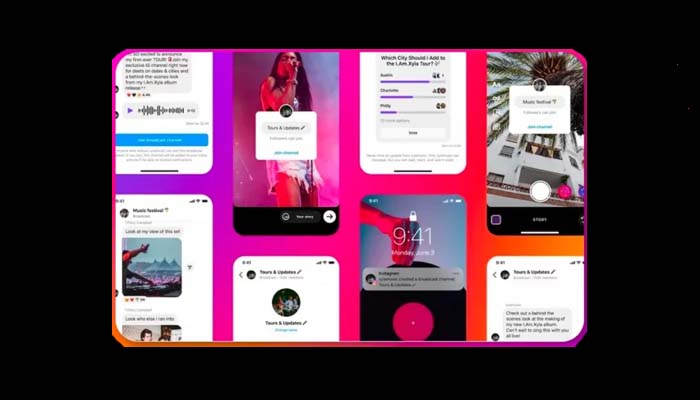 Have you ever wished to leave a remark on a friend's Instagram picture that contained a GIF that perfectly encapsulated your message? Well, Instagram has added a new tool that enables users to submit GIFs as answers while commenting on a post, making things easier.
It resembles the GIF response option that appears when attempting to respond to someone's Instagram Story quite a bit. The function makes advantage of Giphy and the numerous GIFs it offers. Use this function by clicking the comment link located under a post. The GIF button will appear; all you have to do is choose a GIF and click transmit.
Although it might not seem like a big problem, it actually makes user interactions much more enjoyable and allows you to elaborate on your point without having to laboriously type out your ideas or feelings.
4. Longer Instagram Stories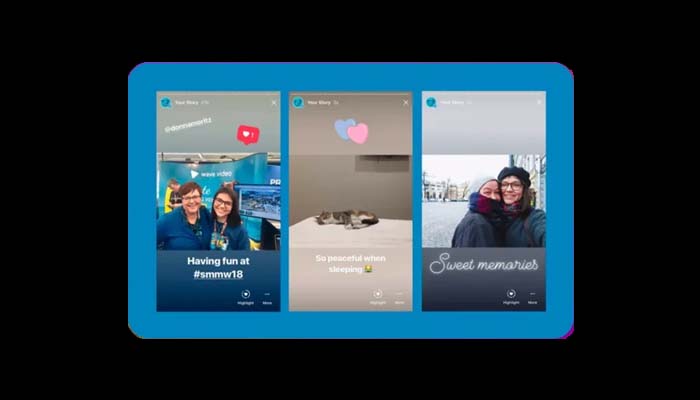 If you've ever shared a story with a lengthy video or reel that is longer than 15 seconds, you may have found it annoying because the app frequently cuts the video or reel after just 15 seconds, requiring people to visit the original post to see what you were trying to share.
Now that Instagram has extended the time limit for publishing videos on stories to 60 seconds, this problem will no longer exist. As a result, any video that is 60 seconds or shorter will appear on your story properly without being divided into multiples of 15. This lessens the frustration visitors have while attempting to view a humorous reel or an edit that you intend to offer.
5. Multiple Link Support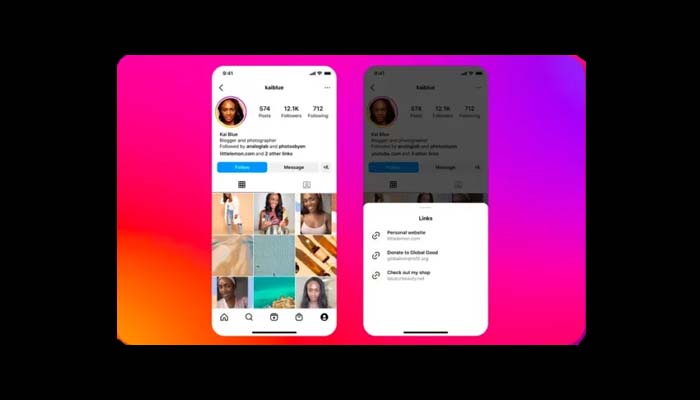 Have you ever used Instagram's Bio choices to provide links to your numerous other profiles or websites and run into trouble? You may have decided to use alternatives like LinkTree, but not anymore. You may now publish numerous links on your Instagram profile thanks to a recent update.
Simply tap on the Edit Profile option under the Profile section, move your cursor over the Add External Link option, and then drag and drop the web links to the sites or profiles you want to make public. Please be aware that it is based on order, so the links will appear in the order that you have added them to your profile.
6. Group Profiles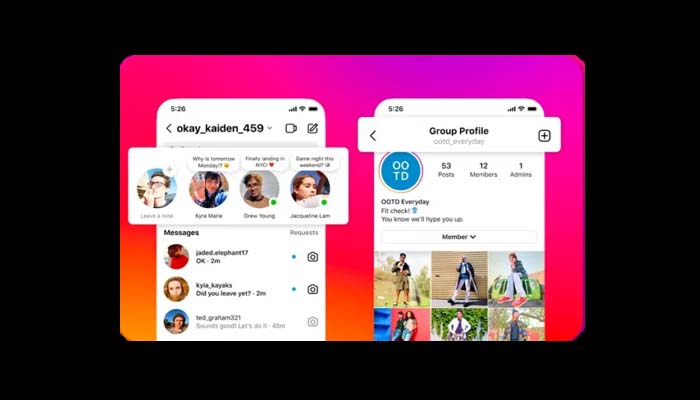 Group Profiles, a freshly released feature, is one of Instagram's distinctive features. This enables people to post on a single page and collaborate on a bigger scale. This will make it possible for friends or partners to post together without having to tag one another or switch to other pages. The collaborations' best interests will be served by this.
You must select the Plus (+) option at the top of the page after creating a group profile. You can select whether to share a story, a reel, or a post from a drop-down box that lists several material kinds. Don't worry; this won't affect your personal profile because the group post or story will only appear on the group profile. You may tag other users, add a location, and even make custom captions, just like on your own Instagram profile. You may also share the same.
7. Reels Templates for Easier Content Creation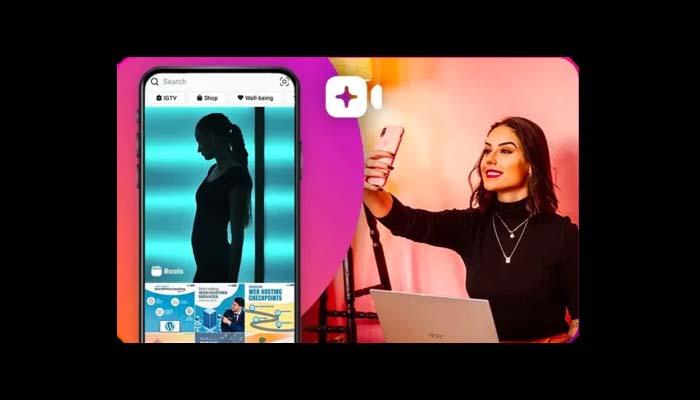 Instagram has made editing reels a little bit simpler for users, which is a handy small feature for aspiring video creators. By including pre-loaded Templates of Reels from other artists inside the software, it achieves this. All you have to do is submit the content of your choice, and because scheduling is predetermined, it makes it much simpler to create content.
You simply need to swipe up from your Instagram gallery to access this feature. You must next select a template with your preferred audio by clicking the Templates option.
Humbly Request To All Visitors!
If you found above both downloading link expired or broken then please must inform admin by fill this Contact Us! Form