Tech
3 New Google Maps Features You Should Try in 2022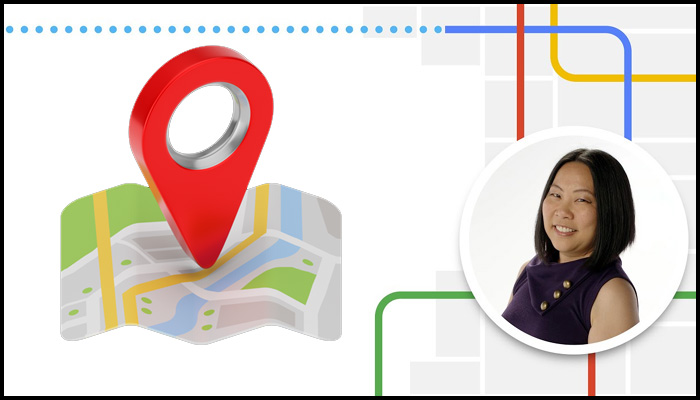 You'll be able to use numerous new features that Google Maps adds to its app in the upcoming weeks on iOS and Android. The most recent version will be more helpful in showing you the best path to take when going by bicycle and can notify you when a friend or relative arrives safely. Read on to learn about the six lesser-known features we suggest you test in addition to the six newest features that will make it simpler for you to reach your destination. Find out more about traveler-friendly hidden Google Maps tips.
Get Notifications When Friends Arrive At Or Depart From A Location On Google Maps.
A new function that Google added to its Maps app alerts you when a friend or relative arrives at or departs from a given place. For instance, you can ask to be informed when your friend arrives at the site if you're waiting for them to meet you at a performance. The individual whose notifications you want to receive must first give you access to their location; they will be informed when you send the request and may choose to reject it.
Use Immersive View To See Landmarks From Above In The New Version
Google is releasing aerial views of roughly 100 monuments in cities including Barcelona, London, New York, San Francisco, and Tokyo as a prelude to the introduction of its new Immersive View tool. You may virtually explore buildings like the Empire State Building thanks to this update. Go to the Photos section of Google Maps after looking for a landmark to see if a building is available.
Find Out More About Specific Riding Routes
You will soon be able to compare bike routes to decide which direction to go if you commute almost entirely by bike. Additionally, you'll be able to view the elevation change along the way, the level of traffic, and whether there are any steep slopes or steps. The route will indicate if you'll be biking on a highway or a small town street. Google announced that it will begin introducing this new function in the cities where bike directions are accessible in the upcoming weeks.
1. When Walking, Use Live View To Direct You To Your Destination
Finding your way by following a tiny blue dot can be challenging if you've parked your car five blocks from where you want to go. By holding up your phone screen, you can use Google's Live View function to see exactly where you are headed. A large arrow is displayed on the screen as a result of the feature's use of your camera to scan the nearby buildings and pinpoint the precise spot you need to be in. Use it as follows.
Enter your destination and select Directions on the Google Maps app.
Choose the Walking symbol from the map screen's top menu.
Tap the Live View button at the bottom of the display. The Start button is right next to it.
Aim your camera at the street's structures and signage (keep in mind that you must grant the app access to your camera). Large arrows and the street name will appear on your screen to direct you as you begin to walk in the direction of your goal.
2. Save routes to use in case of phone signal loss.
It always works. Your phone's signal disappears just when you need directions the most. Thanks to Google Maps, you can download your route in advance and never worry about getting lost again. If you're travelling in a region with spotty cell phone coverage, this tip is very helpful.
In the Google Maps app, enter your destination.
Tap the placename or location at the bottom of the screen.
Click Download after scrolling to the right.
Click Download once more. You can now access the map for the area you've chosen offline.
3. Employ Incognito Mode To Keep Your Destinations Secret
You may use Google Maps anonymously thanks to a feature available to iPhone and Android users. As a result, you can keep your location a secret from other Maps users as well as from searched-for areas. This is what you must do if you want to surprise your loved someone with a pricey jewellery.
Open the Google Maps app, select Turn on Incognito Mode by tapping your profile symbol in the top right corner. Select Turn off Incognito Mode after going through the identical steps to enable the setting.
4. Incorporate Many Stops To Obtain An Accurate ETA
If Google estimates your trip will take seven hours but it actually takes eight, you may not have factored in many stops along the way. You can add stops on Google Maps to get a more precise arrival time.
Enter your initial destination, such as a gas station or coffee shop, into the Google Maps app.
Click on Directions.
Click the three dots in the top-right corner of the screen.
Select Stop Add. As many stops as you think you'll make, add them.
After you've finished adding pauses, click Done. You'll now be able to schedule your trips with a more precise ETA.
5. Locate A Place To Leave Your Automobile
It's crucial to know where you may and cannot park your car, especially if you're late for work or travelling to a strange location. Use Google Maps to direct you instead of driving around and hope you'll eventually find a parking space.
Enter the parking spot or adjacent locations in the Google Maps app.
Click on Directions.
Enlarge the area to see all of the P icons close to your destination. Tap a P (for parking).
Select Stop Add. You can move on to your next destination after the parking space is added to your itinerary as the first stop.
6. Check Out Real Images Of Your Destinations Using Street View
Pictures can be misleading, so utilise Google Maps' Street View feature to get a better idea of a hotel before booking it. Google anticipates launching a new camera for Street View entirely next year in order to map and collect data from far-flung regions of the globe.
Look up a place in the Google Maps app, such as a hotel you're thinking about booking.
A tiny box with a picture of the structure is in the bottom left corner. Tap it to view the area's Street View and learn more about it.
By swiping your finger across the screen, you may zoom in and out.
Humbly Request To All Visitors!
If you found above both downloading link expired or broken then please must inform admin by fill this Contact Us! Form