APPS
Voice Access Apk | Provides Accessibility By Voice Allows You To Monitor Anything On Your Phone Without Touching The Mobile |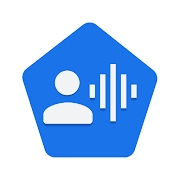 If using your Android smartphone with your hands is difficult for some reason, Voice Access is a useful app that allows you to monitor anything on your phone without touching the device. Without raising a finger, you can get what you need whenever you want. You'll see a floating icon on your smartphone screen after downloading Voice Access that you can tap to activate the app. You can use your smartphone in a variety of ways, including voice commands and traditional methods, thanks to this feature.
Voice Access helps anyone who has difficulty manipulating a touch screen (e.g. due to paralysis, tremor, or temporary injury) use their Android device by voice.
Voice Access provides many voice commands for:
– Basic navigation (e.g. "go back", "go home", "open Gmail")
– Controlling the current screen (e.g. "tap next", "scroll down")
– Text editing and dictation (e.g. "type hello", "replace coffee with tea")
You can also say "Help" any time to see a short list of commands.
Voice Access includes a tutorial which introduces the most common voice commands (starting Voice Access, tapping, scrolling, basic text editing, and getting help).
You can use the Google Assistant to start Voice Access by saying "Hey Google, Voice Access". To do this, you'll need to enable "Hey Google" detection. You can also tap either the Voice Access notification or a blue Voice Access button and start talking.
To pause Voice Access temporarily, just say "stop listening". To disable Voice Access completely, go to Settings > Accessibility > Voice Access and turn off the switch.
This app's operation is extremely easy. When you turn it on, a sequence of numbers appear on the screen, splitting the screen into parts so you know where to tap. You can use your browser to read the news, go back a page, bookmark websites, download files, share content on social media, and do anything else that requires tapping on the phone.
Download Voice Access Apk file from Downloading button below and enjoy this app.
| App Name | Voice Access (Apk) |
| --- | --- |
| Updated | March 3, 2021 |
| Current Version | Varies with device |
| Requires Android | Varies with device |
| Size | Varies with device |
| Offered By | Google LLC |