APPS
Upi Payment Fees: The Modi Administration Is Not Considering Adding Fees To Free Upi Transactions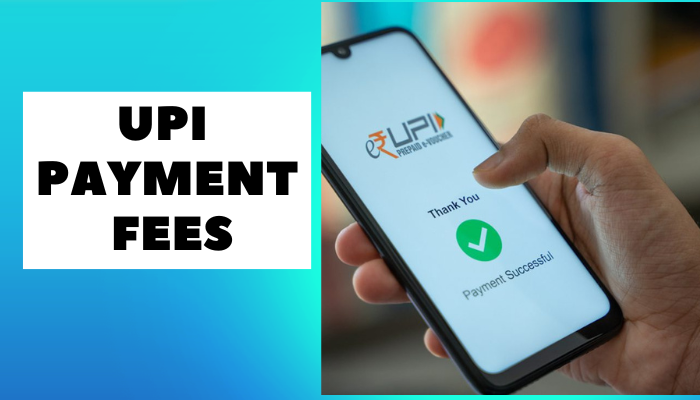 Update on UPI Payment Charges: The Ministry of Finance today said clearly that the Government is not considering any fees for UPI services. The Ministry stated that other methods would need to be used to address the UPI service providers' concerns regarding cost recovery. It also mentioned UPI as a digital public good that offers the general public tremendous convenience and boosts economic productivity.
"UPI is a digital public good that offers the public tremendous ease and boosts economic output. The government is not considering implementing any fees for UPI services. Other methods must be used to address the service providers' concerns over cost recovery. To stimulate greater acceptance of #DigitalPayments and the promotion of payment platforms that are affordable and user-friendly, the government gave financial support for the #DigitalPayment ecosystem last year, and it has announced the same this year as well.
Days after the Reserve Bank of India (RBI) requested public feedback on UPI payments and levies, the Ministry of Finance clarified the situation.
"RBI has not provided any guidance on fees for UPI transactions. Beginning on January 1, 2020, the government will enforce a framework with zero fees for UPI transactions. As a result, neither users nor merchants will incur any fees when using UPI. "A few questions on what method should be implemented have been included, keeping in mind that the purpose of this discussion paper is to elicit general views," the RBI stated in its "Discussion Paper on Charges in Payment Systems".
The discussion paper stated that because UPI is a funds transfer system similar to IMPS, "it may be argued that the fees in UPI need to be comparable to fees in IMPS for fund transfer transactions. Based on the various amount bands, a tiered fee could be applied.
RBI Questions for Feedback
The following inquiries have been shared with the public as part of the discussion paper:
Is subsidising costs a more effective alternative in the case of zero charges?
If UPI transactions are charged, should the MDR be assessed as a flat sum regardless of the transaction value or as a % of the transaction value?
If fees are implemented, should they be controlled by a third party (like the RBI) or the market?
According to experts, banks and service providers involved in offering UPI-related payment services should have some sort of structure in place to guarantee income.
"Digital transactions in India are at an all-time high as a result of the Ministry of Finance and Startup India's effort. India really leads the globe in the number of digital transactions made, mostly as a result of the fact that UPI transactions are now free for users. However, there needs to be a way for banks and service providers to make money in order to improve the entirety of infrastructure-related and risk mitigation actions that must be taken by banks and different service providers, according to Rohit Kumar, CEO and Founder of XPay.life, an online platform for digital payment solutions.
"We are interested in learning how the Ministry and ecosystem can create some revenue through UPI, either from the government or the customer," Kumar continued.
Humbly Request To All Visitors!
If you found above both downloading link expired or broken then please must inform admin by fill this Contact Us! Form