Uncategorized
Terrible Earthquake Strikes Delhi! Check Out These 5 Earthquake Applications Right Away To Protect Yourself.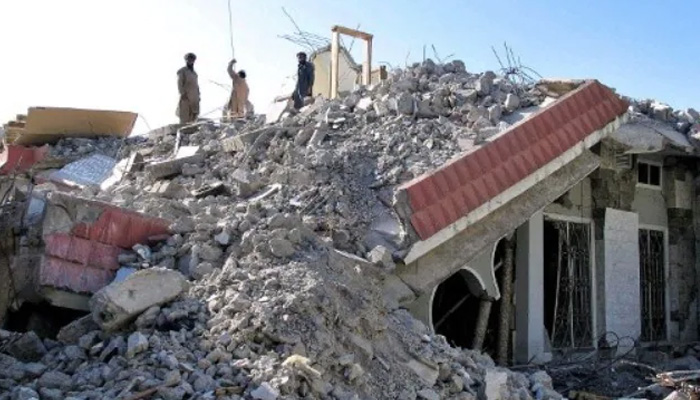 Today, November 9, at around 2 AM, a powerful earthquake woke up Delhi residents. It was determined that the earthquake in Delhi was triggered by a strong 6.3 magnitude earthquake, whose epicentre was in Nepal. This occurred barely one week after the California earthquake with a magnitude of 4.8. It is important to take earthquakes seriously. We all recall the devastating earthquake that struck Gujarat in 2001, which also claimed many lives. Then there was the terrible earthquake in Nepal. In 2021, an earthquake with a magnitude of 7.2 struck Haiti, affecting 650 000 people. Despite the unpredictability of earthquakes, you may plan for any disaster by downloading apps from the Google Play Store. The top 5 earthquake apps are listed below. These applications can assist you with notifications and more.
Earthquake Network
This programme links to a virtual network of equipment to detect earthquakes using your smartphone, and it then crowdsources the data for other users. You can view earthquake alerts in your neighbourhood before official information from local sources thanks to hundreds of connected devices. The free edition also includes information about earlier earthquakes, which is quite useful.
Earthquake Pro
EarthQuake Pro is a straightforward programme that will show users a list of all recent earthquakes while also keeping an eye on earthquake alerts in the area. It has a contemporary interface and does have advertisements. Additionally, users can use the app's built-in seismograph capability.
My Earthquake Alerts
Users who seek a simple app that notifies them of an impending earthquake might use My Earthquake Alerts when it comes to earthquakes. Without receiving any unsolicited warnings for other locations, this app lets you keep an eye on your local neighbourhood. By purchasing the pro version, users can avoid the commercials in the free version, but it doesn't seem to bring any new functionality.
Volcanoes and Earthquakes
The Volcanoes and Earthquakes app will enable you to watch and keep track of many natural phenomena throughout the world if you are interested in more than just earthquakes. You may view push notifications for recent occurrences or check on volcanoes that may erupt. There is a paid edition of the programme as well, so you won't see any ads when using it.
LastQuake
This app was created by seismologists and is the official one of the Euro-Mediterranean Seismological Center. The software provides you with an estimate of the magnitude of an earthquake by obtaining its data from publicly available sources. On the free app, users will be able to access data from 57 countries and 86 institutes in order to get information.
Humbly Request To All Visitors!
If you found above both downloading link expired or broken then please must inform admin by fill this Contact Us! Form