APPS
Kaagaz Scanner | Free Cam Scanner No Ads PDF Converter And Easy To Use Indian Document Scanner |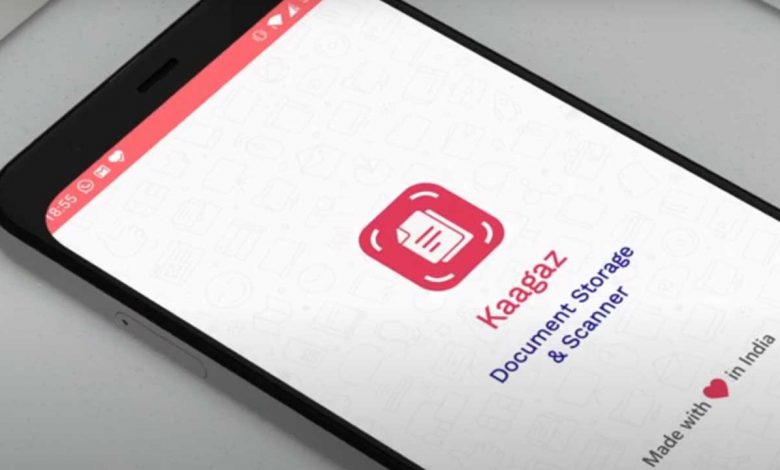 Are you looking for an Indian Cam Scanner alternative or a Document Scanner App or a PDF Converter App to scan notes, assignments, personal documents like insurance, invoices, car documents, etc. Look no further Kaagaz Scanner is here, trusted by more than 30 Lakh users. Kaagaz Scanner is India's Best Document Scanning & PDF Converter App. You can scan images to PDF, easily with this NO ADS scanning app. Kaagaz is the Best Indian alternative to Cam Scanner App which enables you to scan documents, convert images to PDF or enhance your documents. Kaagaz Scanner for iPhone is available in iOS App Store.
Best features of this Indian scanning app and PDF Converter –
• No Sign In required
• Ads Free Scanning
• Completely free to use
• Custom Watermark
Get free access to premium scanning features like Custom Watermark, No Ads & App Lock with India's best alternative to Cam Scanner App.
Let us take a look at what all you can do with Kaagaz –
• Scan your documents or important papers.
• Enhance the scan quality with magic colour.
• Scan documents easily with auto cropping.
• Optimize your PDF with Brightness & Contrast options.
• Turns your doc scans to bright and sharp PDF.
• Share PDF/JPG files.
• Upload documents to online drives like Google Drive, Dropbox etc.
• Apply custom watermark on all your documents.
• Use the app in 9 languages – Hindi, English, Kannada, Telugu, Marathi, Gujarati, Malayalam, Bengali and Tamil – more coming soon – purely made in Bharat PDF Converter App
• Securely store your documents with High Quality App Lock
Kaagaz is a free to use and completely offline PDF Creator which makes scanning documents easy while ensuring complete security of your data. Kaagaz is a perfect app to work as a camera scanner, document scanner or for multi page PDF scanning. Kaagaz is completely made in India by graduates of IITs.
Why to download Kaagaz Scanner & PDF Converter –
• Bharat's fastest growing Document Scanner App – 30 Lakh+ users.
• Best Indian alternative of Cam Scanner App – Convert your phone camera to an amazing document scanner.
• Free Doc Scanner – Easily scan assignments, notes, invoices, insurances, books and any type of paper.
• Indian alternative of Cam Scanner App – Easily convert images to PDF with this amazing Camera Scanner.
• Top Quality Night Scanning – Enhance documents with flashlight option for scanning during night or low light.
• India's best PDF Creator – Scan Images to PDF easily with Kaagaz.
• PDF Converter – Scan PDF with auto edge detection.
• 5 filters Doc Scan – Original, B/W, Gray, Magic Colour 1, Magic Colour 2.
• Easy Scan & Share – Scan Documents easily and share via email, cloud and other mediums.
• Amazing alternative of Cam Scanner App – Easily convert image to PDF and share.
• Clear & Simple Scanning – Remove grains, noises from the documents and make it a clean PDF.
• Fast Scanner App – Scan documents in blink of the eye with Kaagaz Scanner.
Accomplishments of Kaagaz Scanner –
• Recognition 🏆 by Indian Government – Ministry of Education
• Special Mention to Kaagaz Scanner in App Innovation Challenge
• Fastest growing Indian alternative of Cam Scanner
Kaagaz Scanner is a truly Indian alternative to Cam Scanner App as it is present in 9 languages – Hindi, Kannada, Malayalam, Gujarati, Marathi, Telugu, Bengali and Tamil. Now you can also use Kaagaz Scanner in iPhone – download it now from the App Store.
Download Kaagaz Scanner Apk file from Downloading button below and enjoy this app.
| App Name | Kaagaz Scanner (Apk) |
| --- | --- |
| Updated | January 20, 2021 |
| Current Version | 2.0.4 |
| Requires Android | 5.0 and up |
| Size | 20M |
| Offered By | Kaagaz Apps |