Website
If Whatsapp Chats Are End-to-end Encrypted, Then Why Are Bollywood Chats Leaked Everytime?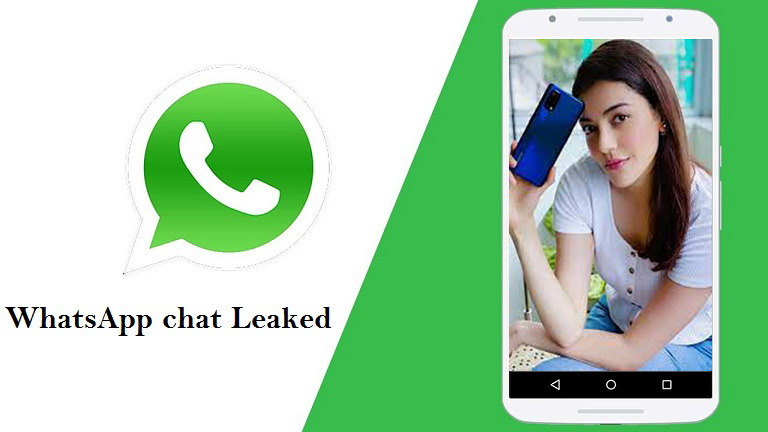 WhatsApp discussions are always end-to-end encrypted, as has been the case with the Facebook-owned corporation. End-to-end encryption ensures that no one can read the communications except the sender and receiver, including WhatsApp. So, why is it that every time there is a Bollywood issue, the person involved's WhatsApp communications are leaked and accessed, despite such strict rules? There have been far too many instances of Bollywood celebs' WhatsApp conversations surfacing recently.
In the year 2020, actress Rhea Chakraborty's WhatsApp conversations were widely distributed on the internet. After her talks with a suspected drug dealer were accessed, we observed Deepika Padukone heading to the NCB headquarters. The NCB has summoned Bollywood actress Ananya Pandey after her conversations with Aryan Khan, Shah Rukh Khan's son, were purportedly revealed to the authorities. All of these events make one wonder if WhatsApp conversations are truly encrypted end-to-end. What happens if the communications are leaked or accessed by others? We make an effort to explain.
Is Whatsapp Really End-to-end Encrypted?
WhatsApp has long claimed that all of its messages are encrypted from beginning to end. The communications can only be viewed by the sender and receiver in the specified circumstance, and no third party, including WhatsApp and Facebook, has access to them. The Signal Protocol is used by WhatsApp for end-to-end encryption, which prevents third parties including WhatsApp itself from accessing messages or calls.
"WhatsApp does not have access to the content of messages or the capacity to listen in on end-to-end encrypted calls. This is because the encryption and decryption of WhatsApp messages takes place solely on your device. A cryptographic lock is used to secure a message before it leaves your device, and only the recipient has the keys. Furthermore, the keys change with each and every message transmitted. While all of this is going on in the background, you may double-check that your conversations are secure by looking at the security verification code on your device "According to WhatsApp's FAQ website.
Despite End-to-end Encryption, How Can Whatsapp Communications Be Accessed?
When done correctly, end-to-end encryption is a serious business. Breaking into end-to-end encrypted data is difficult, if not impossible. So, how can WhatsApp conversations get leaked? In the vast majority of cases, they don't. They are accessible instead. And all it takes is for you to unlock your phone and hand it over to me. The law in India regarding the use of personal gadgets such as smartphones is murky. Before cops may confiscate and examine phones and computers in the United States or many European countries, they need a warrant.
— The phone is accessed physically, and the user is instructed to unlock it. All chats are accessible once unlocked. Screenshots can be taken, duplicated, and shared in a variety of ways.
— The phone may be accessed physically, but it is not unlocked. In this case, forensics teams may be able to work their magic. WhatsApp chats are encrypted, but the Chat Backups that WhatsApp was saving to Google Drive or iCloud up until a few weeks ago were not. Some specialised tools could be used to access these conversation backups.
For example, once a person gets the phone, the data on it can be cloned to a computer and then retrieved using forensic tools.
— At the same time, law enforcement agencies have the option of approaching Google and Apple with a legitimate court order to obtain WhatsApp chat backups (which were previously unencrypted). These backups might then be dismantled in forensic labs.
Even now, when conversation backups can be encrypted, the user must enable the feature. As a result, unless you tell WhatsApp to encrypt your chat backups, they will remain unencrypted.
Is it possible for WhatsApp to exchange data with law enforcement?
In an emergency, law enforcement agencies can contact WhatsApp to disclose a user's account records. Any account's store contents may include "about" information, profile images, group information, and, if accessible, an address book. WhatsApp carefully evaluates, validates, and responds to law enforcement demands based on applicable law and policy after they are sent.
WhatsApp's FAQ page, on the other hand, makes no mention of the messaging software sharing communication content with law enforcement authorities. Because WhatsApp does not save messages or transaction records after they have been delivered, this is the case. After 30 days, undelivered messages are erased from WhatsApp servers. WhatsApp's end-to-end encryption, which is enabled by default, prevents it from accessing its users' chats.
Humbly Request To All Visitors!
If you found above both downloading link expired or broken then please must inform admin by fill this Contact Us! Form