APPS
Google Meet: 4 Steps To Setting Up Google's Video Chat App, Free Meetings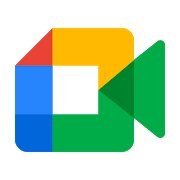 A Zoom rival is Google's Meet video conferencing app, and it is now free for anyone to use for private video chats.
During the coronavirus pandemic, Google is making further moves into the video chat room, now offering consumers its premium video conferencing service Google Meet free of charge. Meet is now open to everyone, previously available only to companies using G Suite, in a move that puts Google in competition with rival video chat service Zoom.
While for casual video chatting, Google Hangouts and Duo were previously available, Meet allows up to 100 participants to call at once, and includes features such as scheduling, screen sharing and captioning in real time.
The free edition of Google Meet includes that you create a free account with Google. There will be a 60-minute limit on video calls, but Google said it will not impose the restriction until after Sept. 30.
Facebook, Skype and Microsoft have all recently launched new free community video chat features and services, and Google is far from the only tech company trying to snatch up some of Zoom 's market. Earlier this month, Meet began rolling out its free version. You will be able to use the online video chat service at meet.google.com and on iOS or Android smartphone apps.
Meet safely – video meetings are encrypted in transit and our array of safety measures are continuously updated for added protection
• Host large meetings – invite up to 250 participants to a meeting, whether they're in the same team or outside of your organization
• Easy access on any device – share a link and invite team members to join your conversations with one click from a web browser or the Google Meet mobile app
• Share your screen – present documents, slides, and more during your conference call.
• Participate in broadcasted events – teams, businesses, and schools can view and present in live-streamed events that include up to 100,000 in-domain viewers
• Record for later – for important events on your calendar, hit record while in the meeting and get the recording file straight from Google Drive
• Follow along – live, real-time captions powered by Google speech-to-text technology
How to use Google Meet,  free
Go to the Google Meet page to sign up for the free Google Meet edition. For Google Meet (personal, business , education or government), enter your name, email, country and primary use. Agree to the Terms of Service of Google, and click Send
After you sign up, here's how to use Google Meet's free version
Go to meet.google.com (or, on iOS or Android, open the app or launch a Google Calendar meeting).
Select New Meeting Start or type in your meeting code.
Pick the account that you want to use in Google.
Please click Link. You will also be allowed to invite others to your meeting. And this is it! And this is it! Happy chatting video.
See how to make video meetings less odd, how to use Zoom as a pro, how to look and sound online with your camera and how to transform your phone into a camera for more details on your video conversations.
Download Google Meet App file from Downloading button below and enjoy this app.
| App Name | N26 The Mobile Bank (Apk) |
| --- | --- |
| Updated | April 7, 2021 |
| Current Version | Varies with device |
| Requires Android | Varies with device |
| Size | Varies with device |
| Offered By | Google Meet |
Humbly Request To All Visitors!
If you found above both downloading link expired or broken then please must inform to admin.  do let us know through comments. We will be glad to help you out!