News
About The Airtel 5G Launch in India 2022 ( All Detail )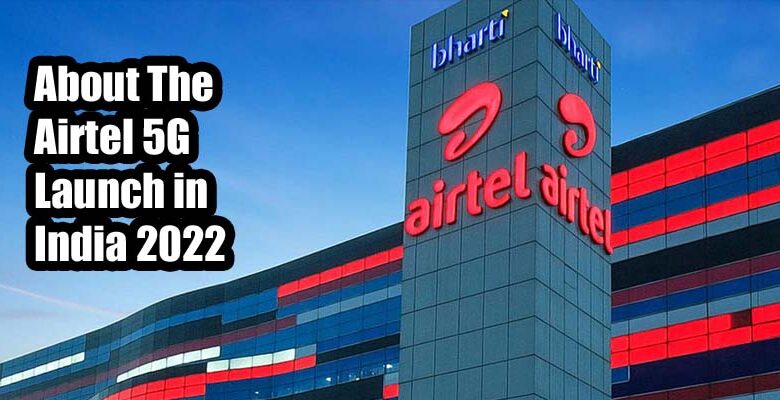 Telecom companies are preparing to roll out 5G services in India following the conclusion of the 5G spectrum auctions. You can discover all the information you need regarding Airtel's 5G launch in India in our article, which we recently released together with a comprehensive guide on Jio's 5G launch. We have gathered all the information for you, including the launch date for Airtel 5G as well as the 5G bands that are supported in India, download speeds, a list of Airtel 5G towns, etc. On that topic, let's learn about all the Airtel 5G advances in India and when we may anticipate using its 5G network.
Airtel 5G Launch in India on August 2022
This post will go through the specifics of the Airtel 5G launch in India, its 5G bands, where cities will get Airtel 5G first, and more. In addition, we have included information about Airtel's 5G download speeds and the 5G internet plans that will be made available to customers. Expand the table below to access any section by simply clicking on it.
Indian 5G bands for the Airtel 5G spectrum
Airtel performed a good job of collecting 5G spectrums across all categories of frequency bands in the most recent 5G auction held in India. After Reliance Jio, Airtel spent Rs 43,084 crores to acquire 5G spectrum measuring 19.8 GHz. In particular, Airtel purchased the 900 MHz (n8), 1800 MHz (n3), 2100 MHz (n1), 3300 MHz (n78), and 26 GHz 5G bands in India (n258, mmWave).
As you can see, Reliance Jio aggressively pursued 700MHz spectrum across all 22 Indian circles whereas Airtel withheld their offer for the lower 700MHz frequency band. In an interview with TelecomTalk, Gopal Vittal, the company's CEO, provided an explanation for why Airtel decided against using the 700Hz frequency spectrum.
According to Vittal, Airtel made the decision to concentrate on acquiring the most mid-band spectrum. And it stayed away from the 700 MHz spectrum since it would be more expensive to acquire and deploy, terrible for the environment due to increased power usage and carbon emissions, and would not provide any extra speed benefits (even on the SA network).
When it comes to sub-GHz spectrum, Airtel has only purchased a small number of 900MHz frequency bands for Assam, Jammu & Kashmir, and the North East. It appears that Airtel wants to use the lower frequency band to increase 5G coverage in steep terrains and also provide sub-GHz 5G services there. Airtel has acquired the 1800MHz and 2100MHz bands in 12 different circles in the lower sub-6GHz frequency region.
Regarding the mid-band sub-6GHz spectrum, it is impressive that Airtel went all-in and acquired 100MHz in the 3300MHz frequency band across all 22 circles. It indicates that Airtel wants to provide sub-6GHz 5G services everywhere. Additionally, Airtel has accomplished a remarkable feat in acquiring the top-tier, ultra-fast, mmWave 26GHz spectrum in all 22 circles. By acquiring 800MHz in the 26GHz frequency range, the business is providing Jio, its opponent, fierce competition.
Here is a comprehensive list of the 22 Indian circles where Airtel has been allotted 5G spectrum.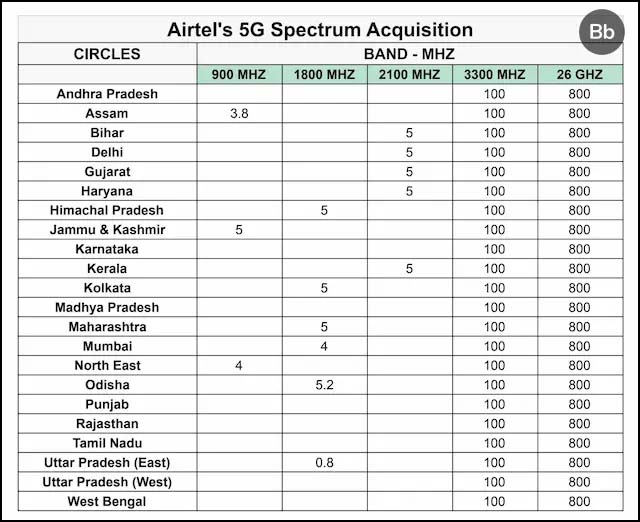 The SA or NSA network: is Airtel 5G?
There are two ways to deploy a 5G network: SA (Standalone) and NSA, as we discussed in our explanation of sub-6GHz vs. mmWave spectrum (Non-standalone). The NSA architecture is preferred by almost all telecom providers in India and around the world since it is more affordable and easier to implement. Without much difference, it offers 5G services using the current 4G infrastructure. In addition, Airtel is sharing spectrum between the 4G and 5G bands utilising DSS (Dynamic Spectrum Sharing).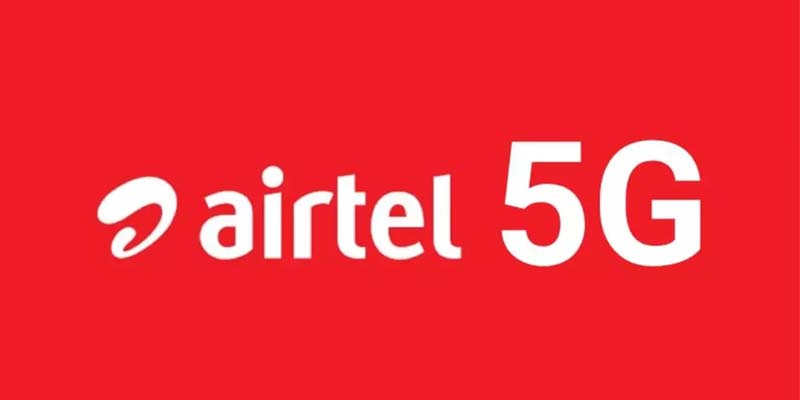 Since SA 5G deployment costs are high, telecom firms have been hesitant to adopt this architecture, which bases the entire network stack on 5G specifications. Having said that, Gopal Vittal, the CEO of Airtel, recently claimed that a software update would enable his company to convert its 5G NSA infrastructure to SA 5G. It appears that Airtel will virtualize the 4G EPC so that it can be moved to the 5G core.
However, Airtel 5G will also rely on NSA technology for the first three years. As time goes on, Airtel could upgrade its current 5G network to SA 5G. Read our post on 5G development in India to understand more about SA and NSA 5G. Concepts like EPC, O-RAN technology, 5G radio, core, etc. have been described.
Airtel 5G Launch Date in India
Airtel said in a formal statement that it will begin rolling out 5G in August 2022, working with telecom companies including Ericsson, Nokia, and Samsung. Gopal Vittal, MD and CEO of Airtel, remarked in the same sentence, "We are pleased to announce that Airtel will begin rolling out 5G services in August."
Airtel will probably start offering 5G services by the end of August 2022. Having said that, remember that the rollout will undoubtedly be done in stages, starting with the biggest cities. Vittal stated that by March 2024, it would cover all urban and rural areas.
Circles and Cities Supported by Airtel 5G
According to reports, Ahmedabad, Bengaluru, Chandigarh, Chennai, Delhi, Gandhinagar, Gurugram, Hyderabad, Jamnagar, Kolkata, Lucknow, Mumbai, and Pune will be the first Indian cities to receive Airtel's 5G services.
Having said that, a different report from recently claims that not all cities would have access to 5G in August. If so, you would need to wait a few more months to use Airtel's 5G network in big cities, possibly by the end of September or October. In addition, Airtel has previously provided specifics regarding its 5G network deployment plan for more than 5000 towns around India.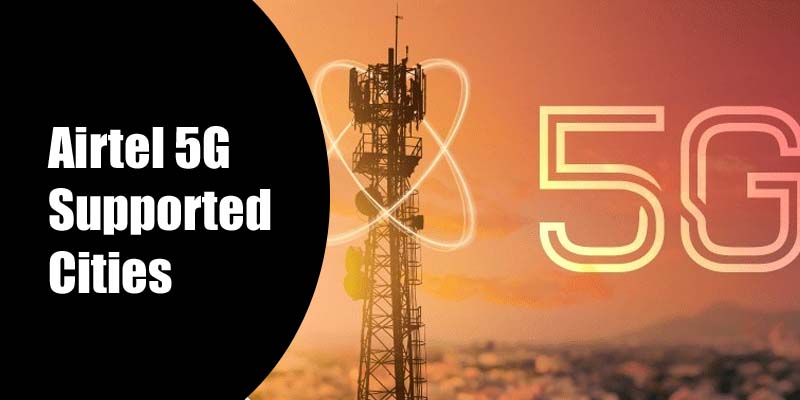 The 22 Airtel 5G circles are: Andhra Pradesh, Assam, Bihar, Delhi, Gujarat, Haryana, Himachal Pradesh, Jammu & Kashmir, Karnataka, Kerala, Kolkata, Madhya Pradesh, Maharashtra, Mumbai, North East, Odisha, Punjab, Rajasthan, Tamil Nadu, Uttar Pradesh (East), Uttar Pradesh (West), West Bengal. The company is in a great position to offer its 5G network to all 22 circles. But keep in mind that using Airtel's 5G network across all of India won't be possible until March 2024.
Need a New Airtel 5G SIM Card?
Airtel has not yet stated that a new 5G SIM card is required in order to access its 5G network. In actuality, no other Indian telecom provider has indicated that a SIM card capable of supporting 5G is necessary. You can definitely access the 5G network with your 4G Airtel SIM. To learn more about whether you need a new 5G SIM to use 5G services, read the in-depth post we wrote on the topic.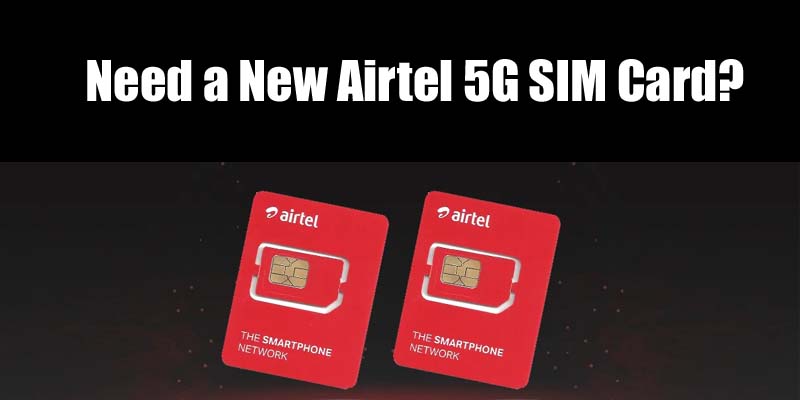 Speeds of Airtel's 5G download and upload
Airtel has conducted a number of 5G testing in a variety of frequency bands and setups. Airtel recorded download speeds of about 340Mbps and upload speeds of 67Mbps in the mid-band 1800MHz frequency range using NSA (Non-standalone) architecture with DSS support. With a higher frequency band and SA architecture, Airtel claims it can provide up to 1Gbps of download speed with an indoor latency of about 20ms.
Airtel's #5G trial network speeds in Gurgaon. Running on Ericsson gear. pic.twitter.com/nLctWjIHuX

— Danish (@DanishKh4n) June 14, 2021
The company also conducted a testing in Hyderabad in 2021, and the download speed there was an astounding 3Gbps. On the 3500MHz frequency band, the download speed reached up to 1Gbps in other experimental locations like Gurugram and Mumbai. After all of that, keep in mind that the testing was conducted in a solitary setting with few users and traffic spikes. So, it remains to be seen how Airtel's 5G network functions when used in the real world.
Plans & Cost for Airtel 5G in India
It appears that Airtel's 5G offerings will initially be more expensive than average in terms of cost. The average revenue per user (ARPU) for Airtel is about Rs 183, but the company is also suffering from AGR obligations that are in the thousands of crores. Airtel may launch a competitive 5G package in the near future, but be prepared for it to be pricey—roughly Rs 500 per month. We will be able to provide you with more information about the price structure as and when Airtel 5G services in India are introduced.
Humbly Request To All Visitors!
If you found above both downloading link expired or broken then please must inform admin by fill this Contact Us! Form